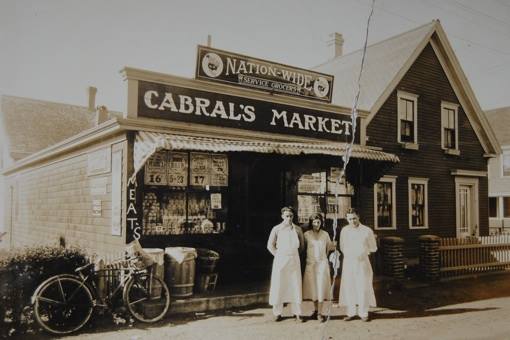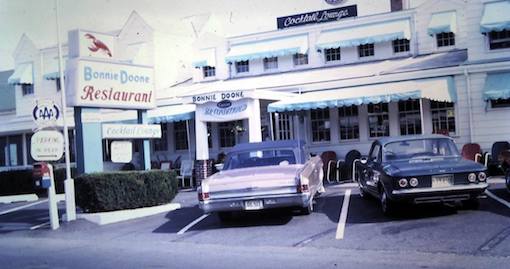 Our Story
Allspice Cafe & Catering was established in April 1994 as a café under the name Spice of Life offering a variety of fresh, modern cuisine. Over the years the name may have changed but the heart and soul of the business have remained constant. The original owner sold the business in March 2013. The new owners, Rich and Liz Vizard, are a local Arlington family who offer hassle free hospitality with homemade food from around the world for every occasion.
Rich's great-grandparents founded and operated the popular Bonnie Doone Restaurant & Thistle Cocktail Lounge in Provincetown, Massachusetts. The business started as a humble ice cream stand and grew to a full service restaurant with three dining rooms seating over 300 people.
From Cabral's Market through Allspice Catering to Allspice Food Service, four generations of Rich's family devoted over 80 years running all aspects of the business from the kitchen to the hostess station. The family restaurant had been sold by the time Rich and Liz met one summer while working at an Italian restaurant in Cape Cod. For Liz it was a summer job but for Rich it was his hometown and a passion. Now, the Vizard's are happy to carry on the family tradition in the DMV of providing excellent hospitality and great value.
Variety is the spice of life and we have something for everyone. We offer fresh and creative international cuisine. We believe in making delicious food and offering outstanding customer service.
Meet the Team
We are a family-and-friends-run business
Hospitality has been a family business for generations now. Gus grew up playing around in restaurants and food service operations, well before we could properly spell "restaurant".
Gus started his food service career as a Regional Marketing Manager for Burger King in Argentina, back in 1997. In this role, he built proactive marketing teams integrated with QRS operations, coordinated the grand opening and promotion of the first two restaurants in the interior of the country and developed and launched the first e-commerce campaign for BK's delivery service in Argentina, BK's first online ordering experience worldwide.
As Product/Brand Manager for SanCor, the largest producer of diary products in Argentina, he was responsible for all products and brands under the yogurts, desserts and bio-milk categories. Gus reversed a three-year market share decline and negotiated all licensing contracts with Turner/Time- Warner. He introduced award winning products with two Silver Stars at the Best International Packing Award in France and launched an award winning marketing campaign ("Que somos? Tiburones!) that took First Place in Food/TV Category at the Ibero-American Advertising Awards.
Gus' first encounter with the lodging industry was while working as a Business & Strategy Consultant for investors that wanted to allocate some capital in hospitality. This project allowed him to manage the design, build and launch of a boutique hotel with restaurant and lounge bar in Mar de las Pampas, Argentina. A beautiful heavily wooded village over the Atlantic Ocean in Buenos Aires.
In 2006, life gifted Gus with an opportunity in the healthcare industry and the chance to join and eventually run a Post-Acute Care organization. He converted healthcare operations to paperless, enhanced and expanded pulmonary services in post- acute care settings, launched a Physicians Group to support the portfolio and the communities around campuses via wellness centers and concierge medicine, created the first dialysis company to provide bedside-dialysis to residents in a skilled nursing facility in Maryland, and brought all Food Service operations in-house.
Gus has a track record leading healthcare organizations towards sustainable growth, servicing up to 1,200+ employees and 10,000+ patients a year. He's also known by his peers for empowering leadership to perform towards vision, mission, quality and goals.
Rich literally grew up in the restaurant business. As a kid he took naps in his family's Cape Cod restaurant while his father ran the kitchen and his mother was the hostess. His family owned and operated the renowned Bonnie Doone Restaurant for over 50 years in Provincetown, MA
After graduating college, Rich spent time in the financial sector before being pulled back into the restaurant industry by a neighbor's new catering business. Rich has now over 24 years experience in the catering industry.
He made his comeback into the industry as Sales Director for Basikneads Catering, a boutique wedding caterer in Alexandria, VA.
From 2006 to 2011, Rich ran ops as General Manager for R&R Catering, overseeing the food service contract of the Army National Guard Readiness Center in Arlington, VA.
In 2011, Rich accepted a position as Au Bon Pain's Regional Catering Manager and oversaw the catering markets of Washington, DC, Baltimore and Philadelphia, and in 2013, he struck out on his own and purchased Allspice Catering.
Owning Allspice brings Rich's career full circle. In addition to his passion for operating Allspice, Rich loves his family, all his dogs past and present, playing hockey, golf, fishing and rooting for Boston area teams. He may or may not be addicted to hazelnut ice coffee.
Allspice Catering specializes in Corporate, Social and Wedding events across the Washington, DC market, servicing some of the largest events in the region such as the US Navy's holiday party at the Pentagon for 1200+ guests among others. Its subsidiary, Allspice Food Service, provides cafeteria service operations for institutions.
Next Steps...
Contact us about your next project. We are available to help with food service for corporate, healthcare and government cafeterias.